LA MER DANGEREUSE
took place in two parts :
LA MER DANGEREUSE, part1
07.07.2005 : Le Plateau , Paris
Live-Installation
Drones, sonic wandering, infrabass and neons : trip into the "map of tender" draw in 1654 (allegory representation of an imaginary country called "Tender"). La Mer Dangereuse (the dangerous sea) is the sea that leads to the "unknown lands".
Drones, errances soniques, tapis d'infrabasses et néons grésillants pour un voyage au coeur de la carte de tendre (représentation topographique et allégorique d'un pays imaginaire appelé "Tendre", gravure de 1654) : La Mer Dangereuse est l'espace à franchir afin d'arriver aux "terres inconnues", territoires vierges de l'eros imaginaire.
LA MER DANGEREUSE, part2
20051108 > 20051210 : Galerie Lara Vincy, Paris
exhibition + catalogue/audio CD
dévernissage : performance vox/ordirature live sound puppetry
éventuellement intitulée "Ocean Of Sexdrops", mais aussi "La Forêt Vierge"
ou bien encore "Séquence animalières des appeaux de Pau"
ou "Lingua des black birds bruitistes et autres sangliers furieux"
petit appel des vivants de la société tertiaire
GALERIE LARA VINCY
47 RUE DE SEINE
75006 PARIS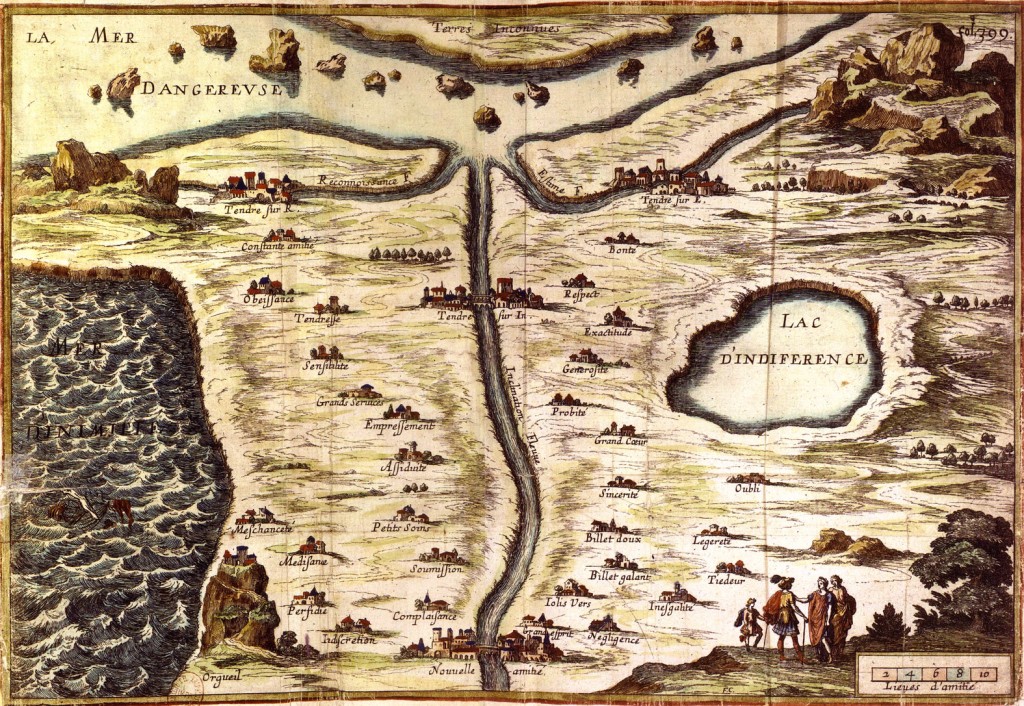 carte de tendre, gravure du XVIIè